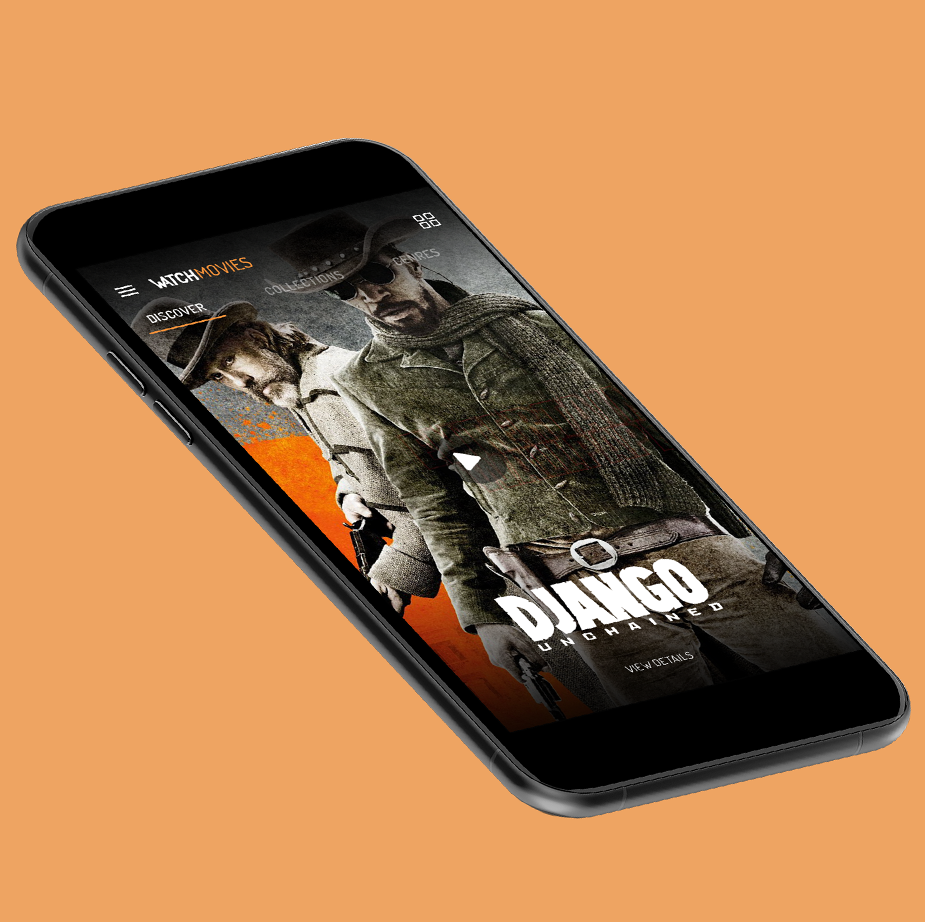 Watchever
A video on demand service with a various catalogue
Introduction
Watchever was a german subscribed SVOD (Video on demand service) platform which offered a various catalogue of series, fims, cartoons and documentaries.
The service was created in 2013 and at the early 2016 we wanted to expand its catalogue with espacially the arrival of music contents (music clips, lives...) but also sport and esport contents. With that, we wanted to offer a complete video on demand service on the most categories possible. It was the moment to make a full redesign to the website and the application.
It was at this time that I joined Watchever for my final year internshi. I joined a 3 designer team and I was in charge of a lot of tasks, ranging from wireframe and mockups conception, benchmarks to motion.
Goals
Being coherent
Create for each category its own universe while being meticulous about their own particularities.
Being unique
Despite the different universe, keep an unique and recognizable identity to our product.
Research
Understanding the different categories and analyze competitors
01.

Esport

Understanding an emergant market

One of the new category that Watchever wanted to add to its catalogue was esport videos. Esport is one of my passion and I was in the company the one who was interested the most in it. So I been chosen to do a presentation about this subject that will be used as basic knowledge for all the teams as we wanted to integrate this area to our service.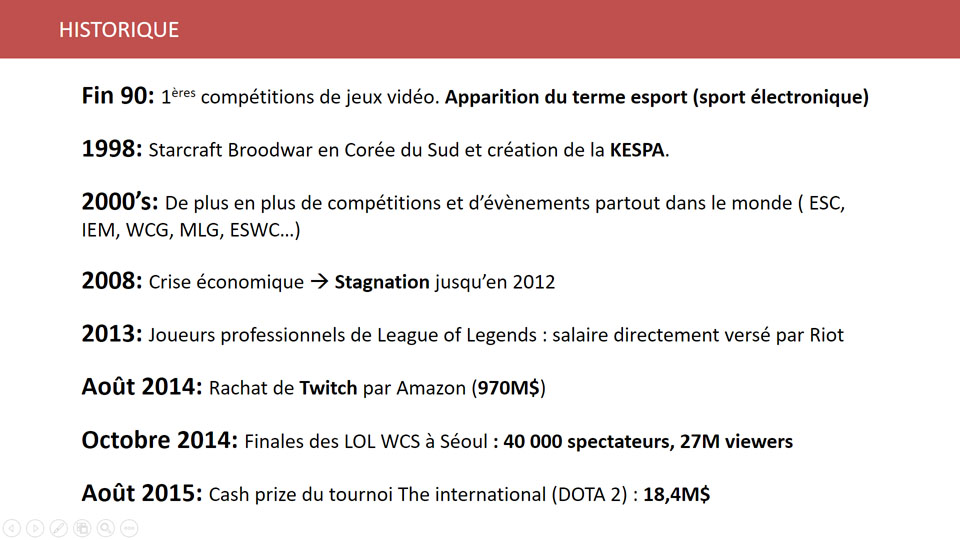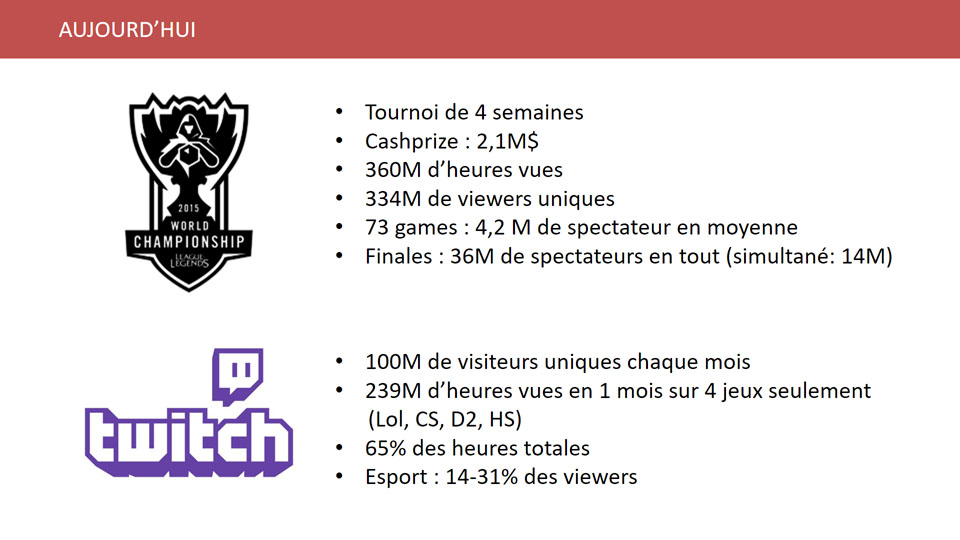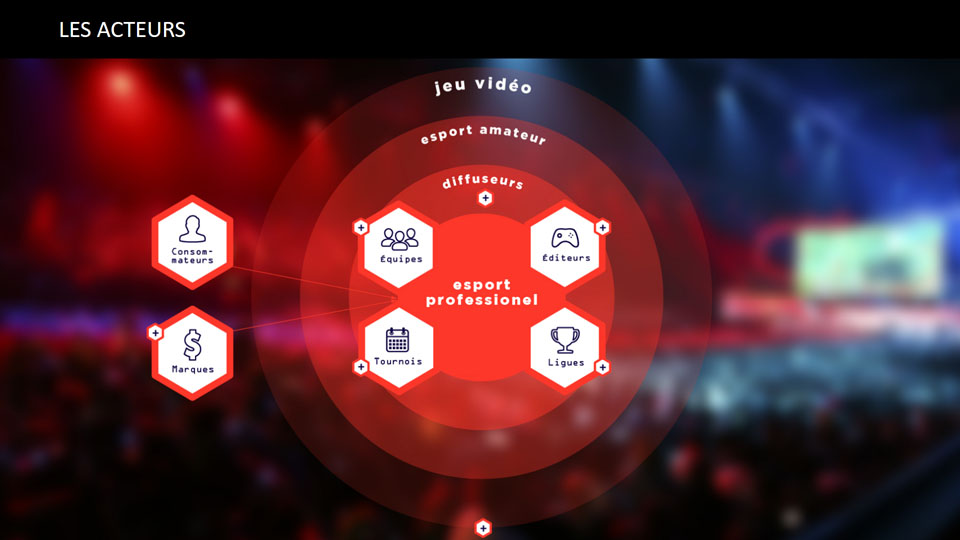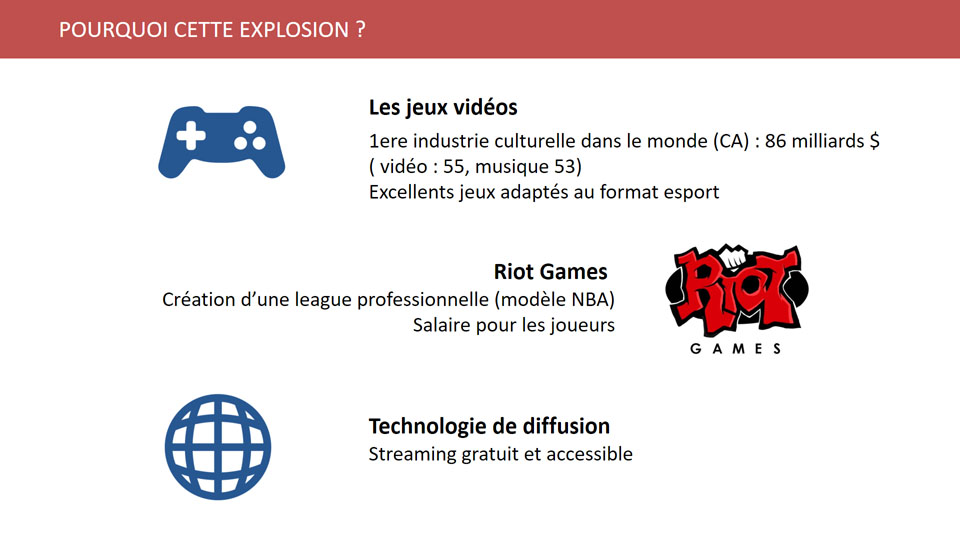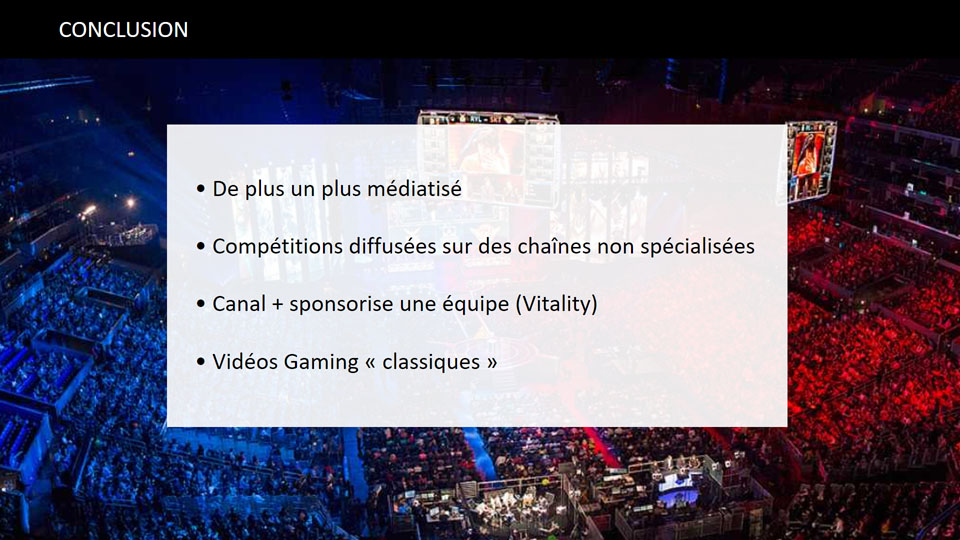 02.

Cross contents benchmark

Analyze the competitors

One of the benchmarks I did was about looking on different services which propose different categories (like music, movies, series, even podcats etc..) to see how they deal with this variety, how they present it, if they mix them or not, giving the same presentation to all or not… I analyzed a dozen of different services.

GOLF - an aplication study case

Among the different competitors which offer various categories of contents, the rapper Tyler application just came out and offer indeed music, short serie episodes, interviews.... So I made a benchmark about this application, particularly focusing on the different universes and their treatments.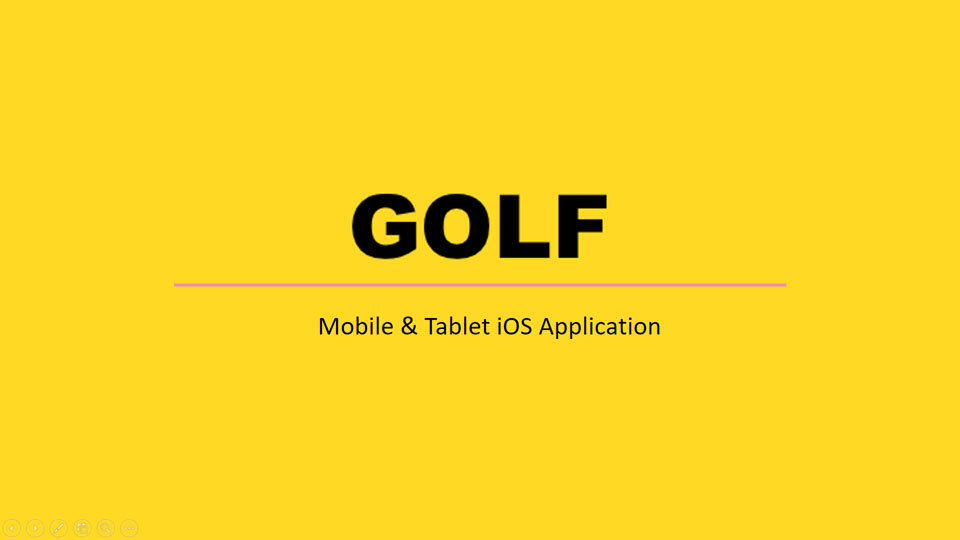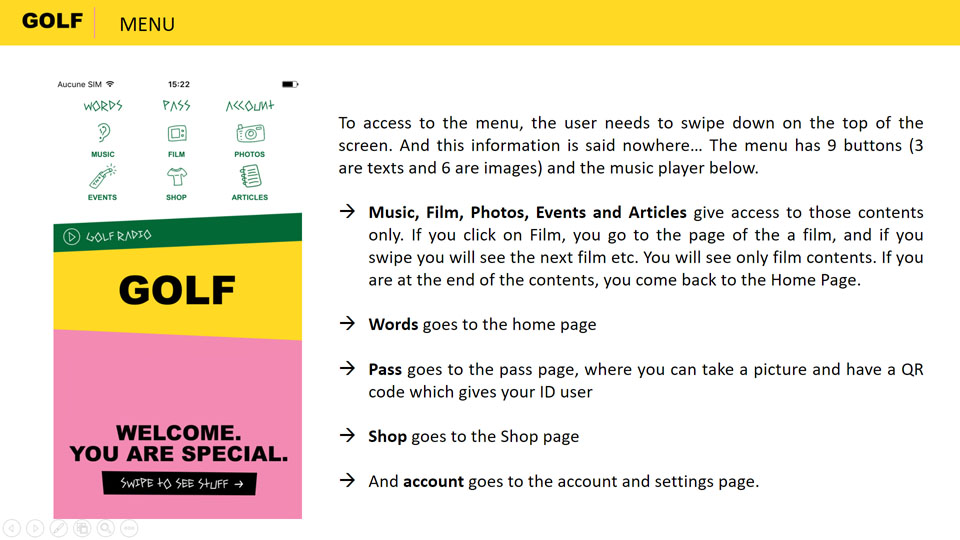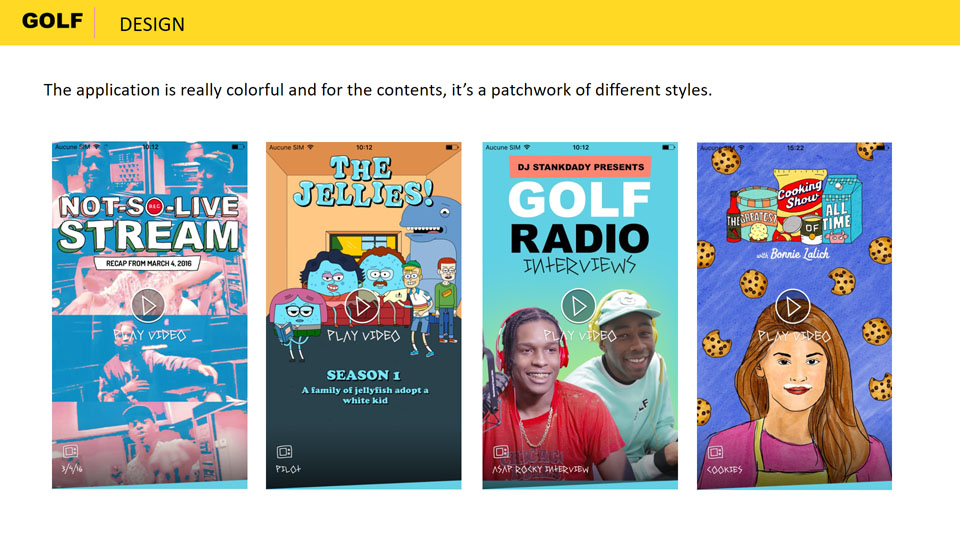 Base
Working on wireframes
With this project I worked on different wireframes, especially for the music part, as for example here with the navigation of the website in responsive. I made some iterations with all the possible responsive versions.

Solutions
Final designs and features
Finally at the end, we focused our work first on the Watchever application, the mobile and the tablet versions. So there are below some features to meet the goals on those plateforms.
5 different universes
By playing with the Watchever logo, its color and icon, we managed to cohabitate 5 different universes while keeping a clear sense of unity.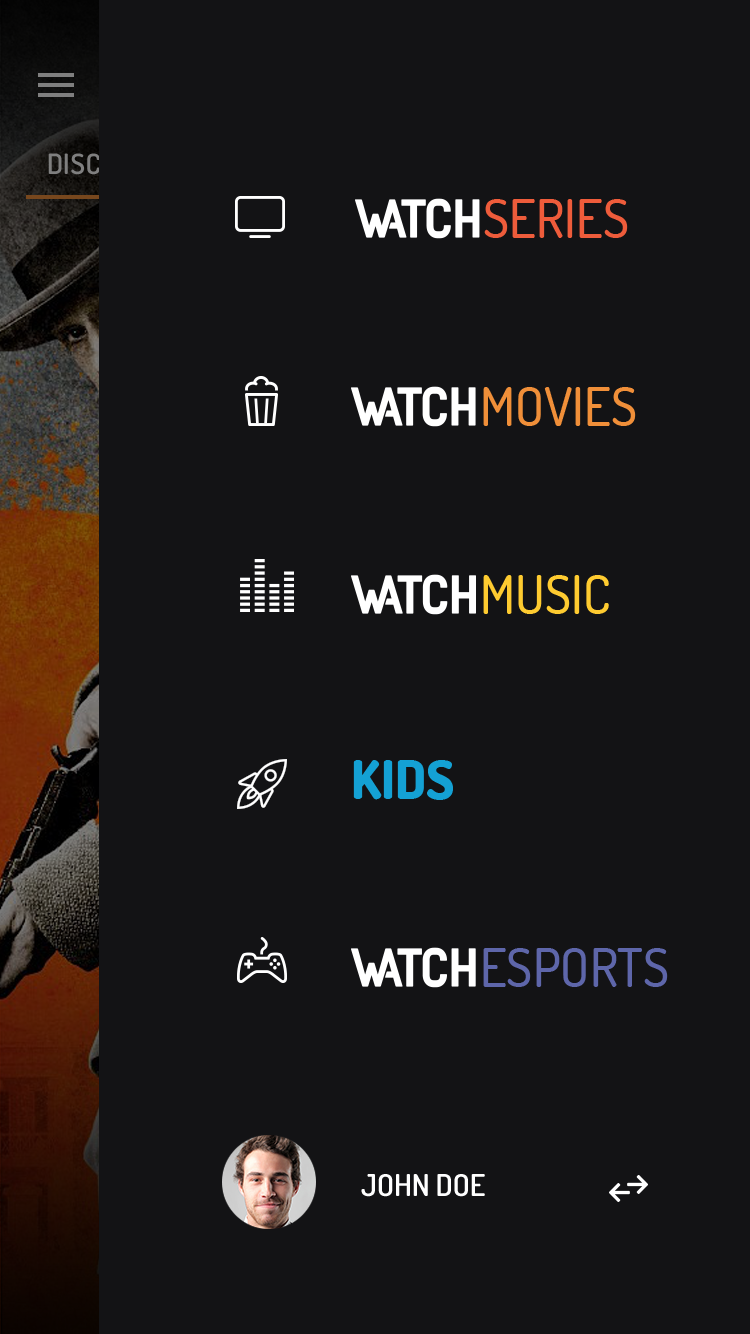 A unique homepage...
To keep coherency through the application, each category has a similar home page. It's a discovery page with a full screen content for a better immersion. By scrolling, you can discover more contents.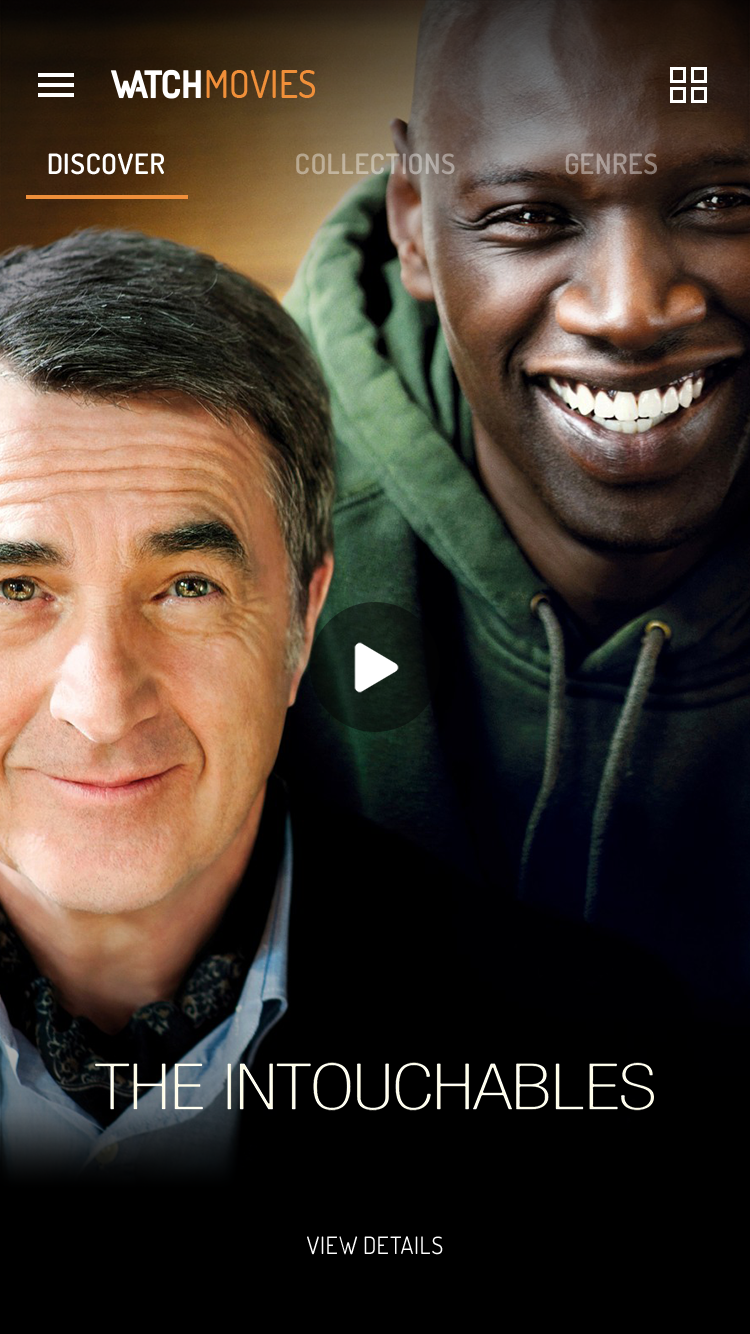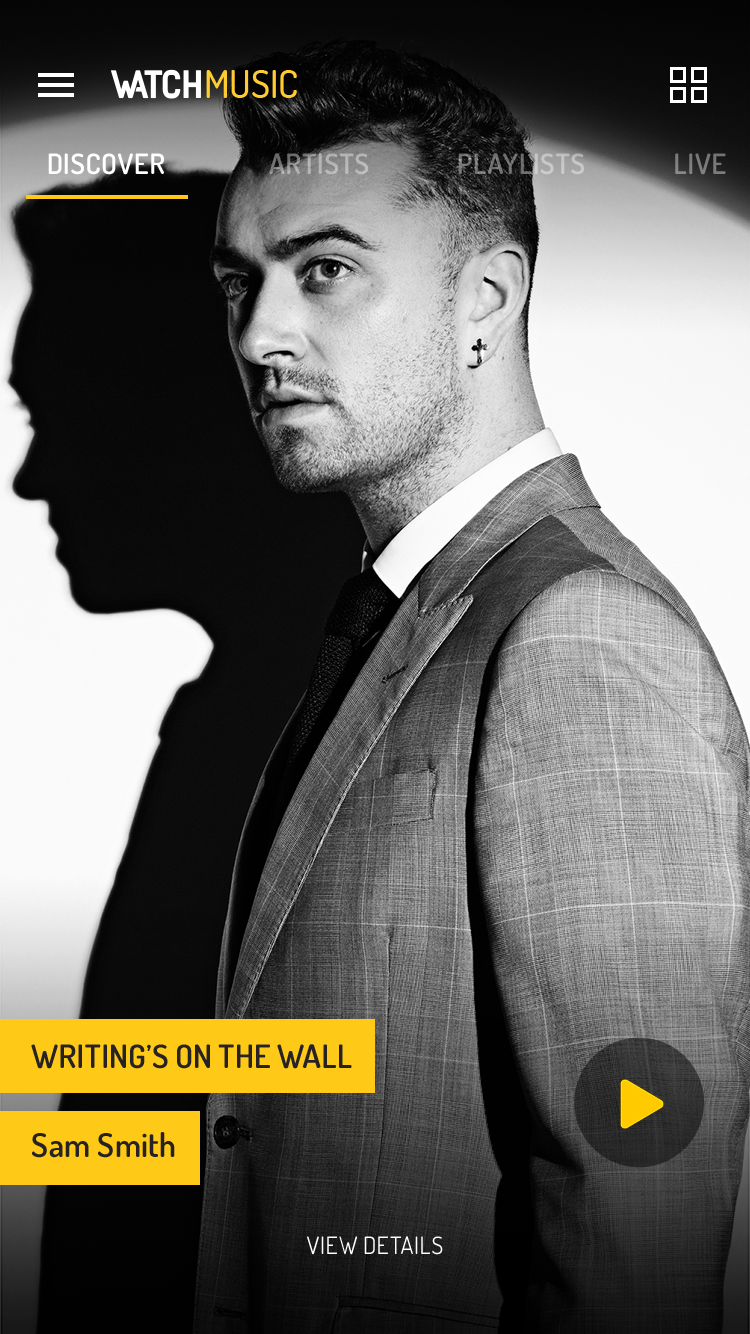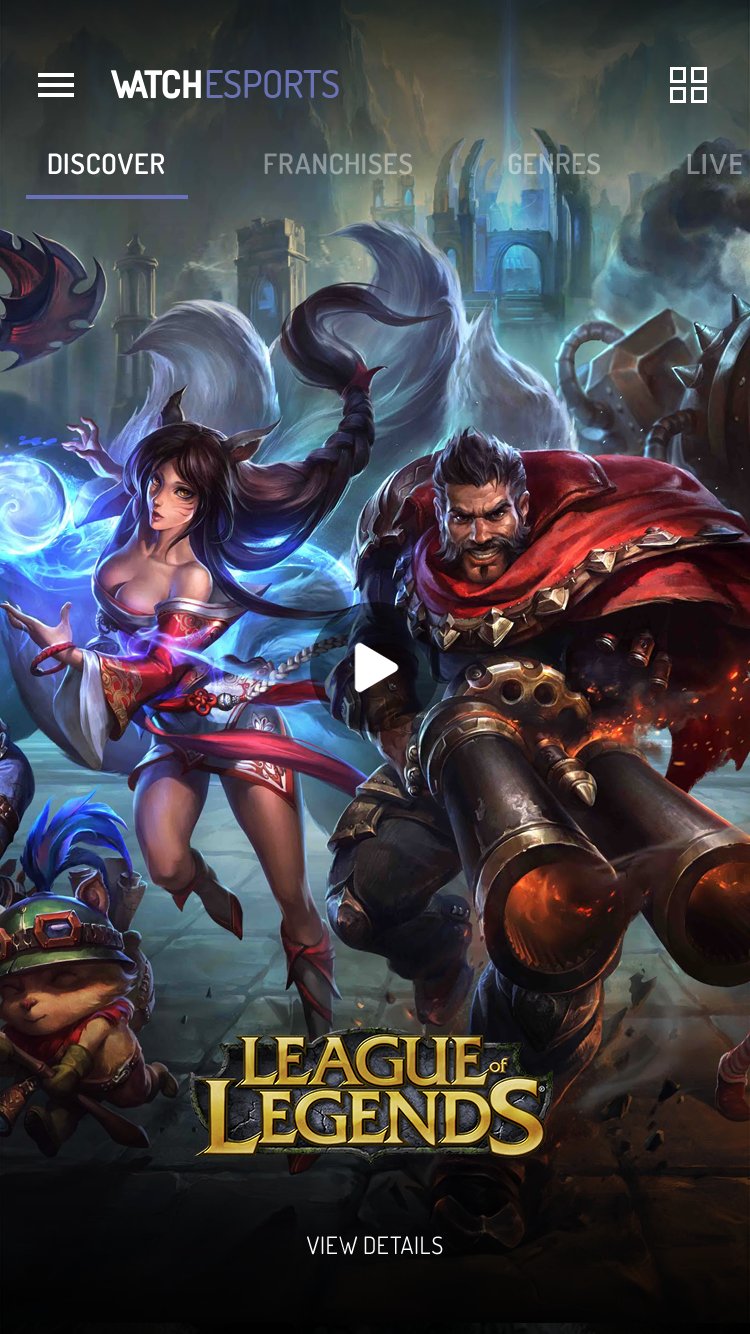 ...but different categories
As each category answers to their own specificities, they all have categories that match them the best to better answer to the users needs.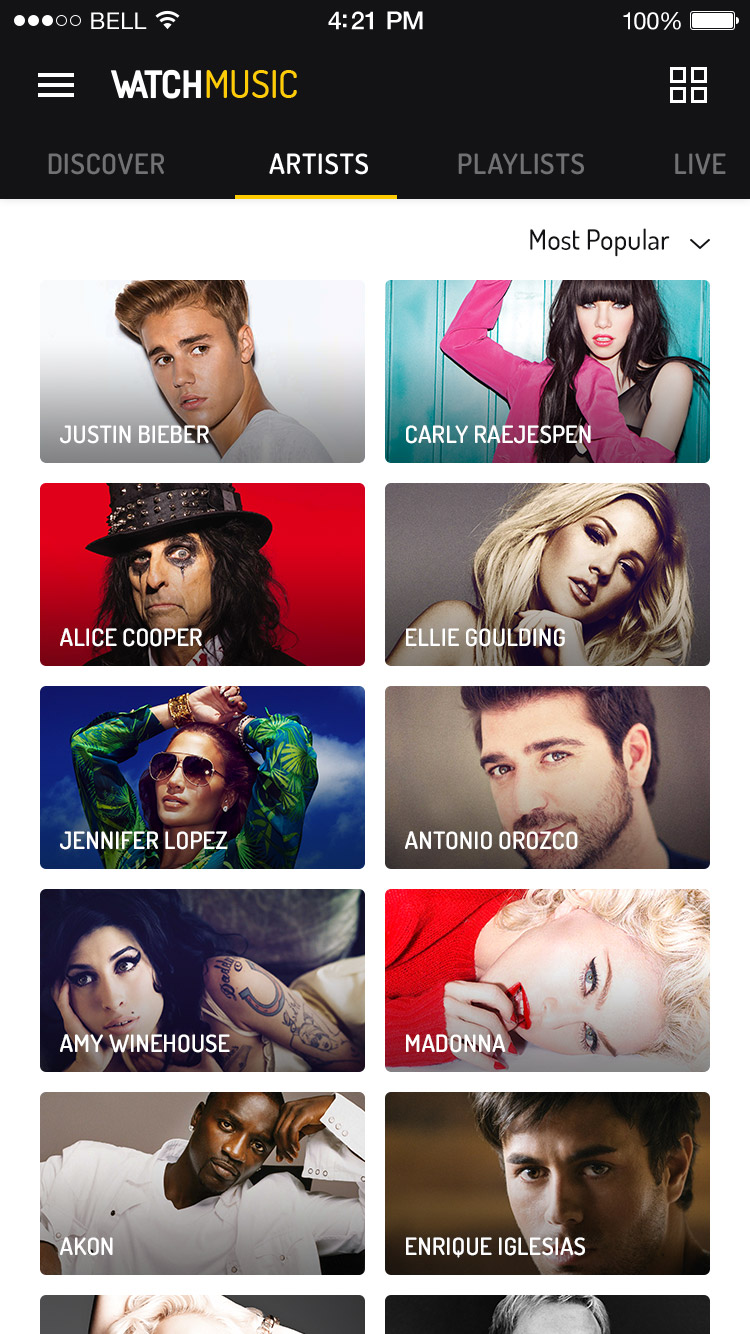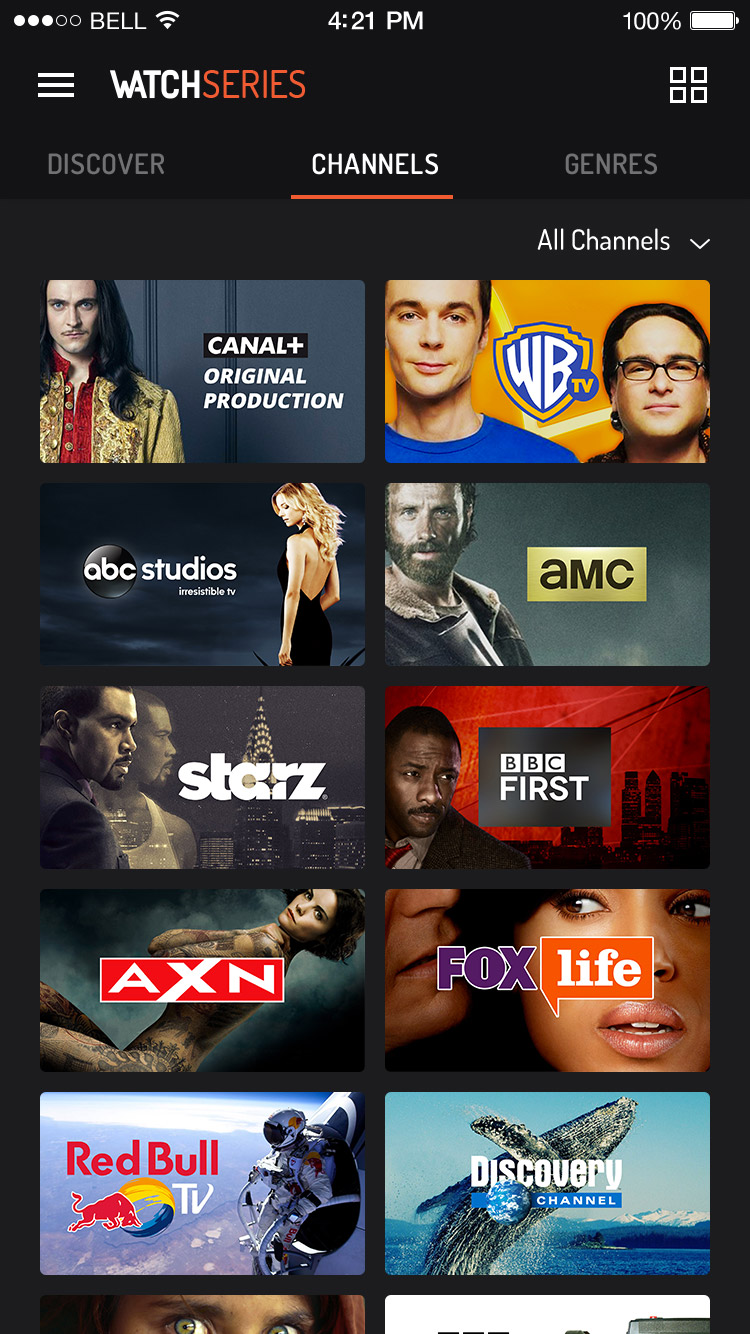 Cross content
Each category isn't a closed space. In this way when a user watch a content of a specific catefory we propose to him other contents linked to the video but not necessarily from the same category. Thus we offer the most complete experience possible.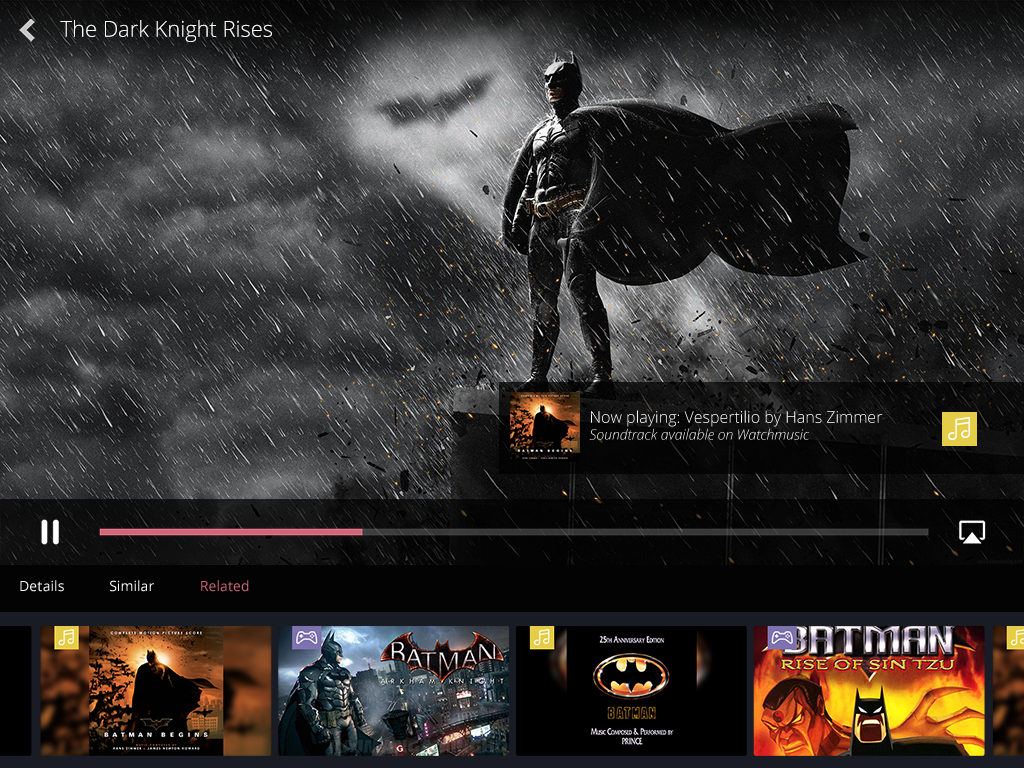 Animation
Make it lives !
One of my main task on this project was to work on the interactions and the animations of the mobile application to give to the experience smooth transitions but also a reconaissable identity, in particular through the home page animation.
Conclusion
This project was a really important one for me because it allowed me to explore different design areas while doing my mutiple little tasks. I notably discover intercative design. I always loved motion design but I never had the opportunity to use it for webdesign until this moment. It's now one of my favourite field !
But after 6 months working on this project, the company decide to change its activities and cancel this project to focus on the music part of the application : Watchmusic. I worked on this new project during one year and you can discover it there.
Thanks for reading ! ✌
If you want to discover more awesome projects, click here !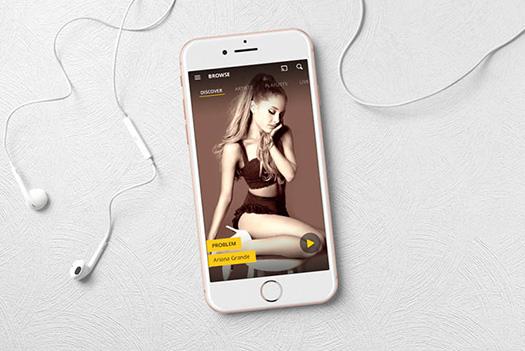 Watchmusic
UI/UX/Motion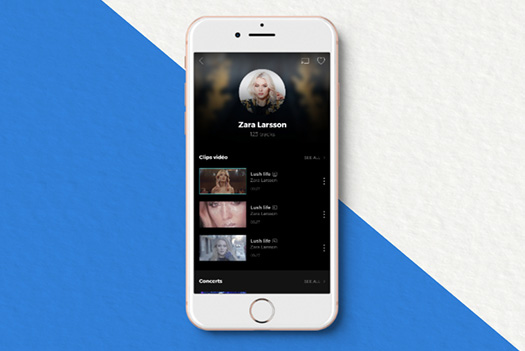 Watchmusic Neon
Motion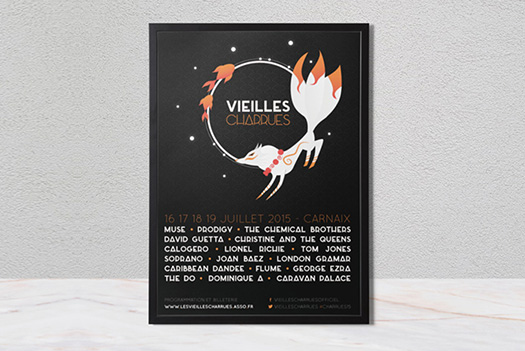 Les Vieilles Charrues
Brand Identity/UI
Dailymotion
UI/UX/Motion